Hotel Le Grand Chalet Favre, St-Luc
St-Luc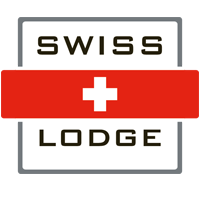 Presentation
Hotel in the heart of the village of St-Luc. Since 1933 the Grand Chalet Favre has been welcoming guests in search of nature and the authentic comfort of a mountain chalet...
Facing the snowy peaks, the chalet's extensive timber terraces and balconies darkened by the sun look out over the valley. Inside, the Grand Chalet Favre invites you to recapture the feeling of traditional chalets of years gone by when the 'art of living' and well-being had their golden era. In the evening, as the fire crackles in the hearth in the living-room, it's the perfect time to have a drink and enjoy unforgettable moments of happiness with family or friends. The warm atmosphere of the restaurant radiates through white-lattice windows; Swiss Pine woodwork and chairs carved with local families' coats of arms seem to be dancing in the candlelight... The delicious Anniviers cheese raclette served here is not to be missed!
The charming, sun-drenched bedrooms are ideal for relaxation. Why not take advantage to dip into a good book as you lean back in a deckchair and soak up the magical scenery? At bedtime, soft snug duvets promise you a refreshing night's sleep.
General informations
Lieu

:

Réglement

:

Animaux admis
Accès pour personnes à mobilité réduite

Gastronomie

:
Good to know
Taxes à régler sur place

:
Contact
Hotel Le Grand Chalet Favre, St-Luc
FICHE_INFO_SIMPLE_LIBELLE_DESTINATION
Hotel Le Grand Chalet Favre
GPS coordinates
Latitude : 46.22040
Longitude : 7.59701